ESD: Training Aids
ESD Program Management

Second Edition
G. Theodore Dangelmayer
Published: 1999, by Kluwer Academic Publishers
Pages: 471 Chapters: 20 Appendices: 4 Glossary: References: Index
Price: $298 USD
The book is divided into the following chapters:
12 Critical Factors in managing ESD
Common Myths
Implementing an ESD Control Program: the Basic Steps
Fundamentals of Electrostatics
Economic Benefits: 7 Convincing Case Studies
Designed-In Protection and Product Testing
ESD Test Facilities
Realistic Requirements
Common Problems in Smaller Companies
Guidelines for Smaller Companies: An Innovative System Audit
Internal Auditing
Using Auditing Results to Manage the ESD Program
Statistical Process Control and ISO 9000
Material Characterization and Auditing Measurements
Purchasing Guidelines: Finding the Hidden Costs and Problems
Training for Measurable Goals
Training Demonstrations
Packaging Considerations
Automation
Strategic and Economic Benefits
Read a review by ESD Journal Review.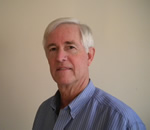 Ted Dangelmayer is the president of Dangelmayer Associates, LLC and has assembled an ESD consulting team consisting of the foremost authorities in virtually all ESD areas of both product design and manufacturing. He received the "Outstanding Contribution" award and the EOS/ESD Association, Inc. "Founders" award. He was president of EOS/ESD Association, Inc., chairman of the ESDA standards committee, and general chairman of the EOS/ESD Symposium. He has published two editions of his book, ESD Program Management, numerous magazine articles, and technical papers. Ted holds three patents and is iNARTE certified. He is currently president of the Northeast local chapter of EOS/ESD Association, Inc., a member of the ESDA education Council, ESDA Marketing Team, and ESDA Publicity Team.
To order, give us a call or email sales.
Credit card orders ship within 48 hours.
Price $298 USD